Mistakes happen. Lost keys, broken keys, employees that were unable to make it to work – there are situations when your business may find itself locked out of its property, or unable to get into one of the rooms when it's most needed.
My Locksmith Denver offers a business and office lockout service. We can open any type of door, 24/7, providing your business with a locksmith you can trust for fast service when you need us most. Learn more about our business lockout service below, or call us immediately if you need our help.

WHY CHOOSE MY LOCKSMITH DENVER AS YOUR LOCAL LOCKOUT SERVICE
When you're locked out of your business, every moment that you wait is a moment you're losing productivity and revenue. You need someone that can help you when you're locked out – someone that can come to your Denver property and provide immediate lockout support when you need us most.
Business owners, office managers, and commercial properties owners in Denver trust My Locksmith because we are able to offer a variety of locksmith services that assist in managing your business. These include:
Emergency Locksmith – We're a 24 hour emergency locksmith in Denver able to respond usually within 15 minutes to 1 hour (depending on time and location) to help you get back into your property. We can provide early morning lockout support if you need someone to open your business, or late night lockout help if you're unable to get into a property. Emergency lockout services include: business front door lockout, office lockout, interior door lockouts, restroom door opening, backdoor lockout service, and all other door\lock unlocking\opening service.
Lock Rekeying, Key Coping, and Repair – We are a full service mobile locksmith, so while we're there we can assist with other issues that may also arise. For example, if the key was lost, you may want to consider rekeying so that no one can access your property. We can also provide key copying, and if you're locked out because of a broken lock, we can repair the lock or provide a replacement key as needed.
Automotive Lockouts and Keys – Sometimes the problem isn't the property itself, but an employee that has lost their car keys or is unable to enter their car. Rest assured we provide auto lockout services as well.
We also can work with master key systems, door repair, and more. We're a 24 hour emergency locksmith in Denver and service the surrounding areas as well. We are able to help with any challenge you experience. For non-emergencies, we also have affordable scheduled services to help you with minor lockout issues, like a file cabinet or non-urgent office door.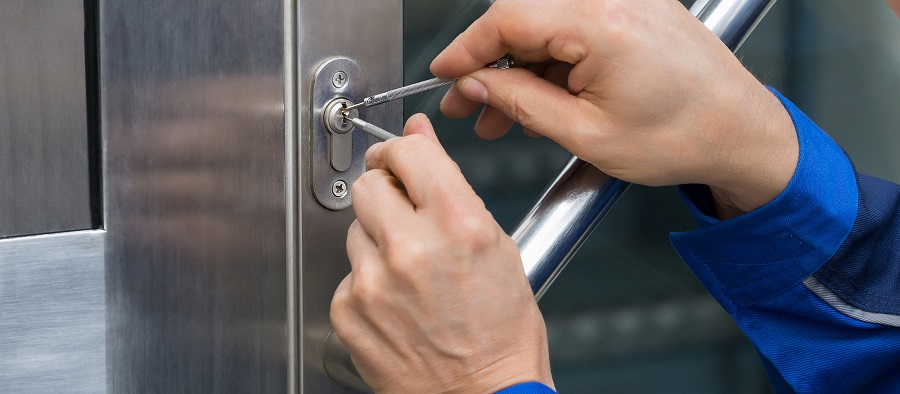 CALL MY LOCKSMITH FOR COMPREHENSIVE COMMERCIAL LOCKOUT SERVICES
24 hour emergency support. Best possible service. We provide businesses throughout the city the opportunity to get the help they need fast, with a 24/7 locksmith they can trust for all their needs.
If you need immediate help, please call us at any time so that we can respond fast. If you're more interested in scheduling a service or would like to learn more, you can also contact us via our online form and we will get back to you as soon as possible.
Every lockout is urgent. My Locksmith Denver is licensed, insured, bonded, and ready to help you address your property's concerns. Give us a call right away to learn more. At My Locksmith, we specialize in home, auto, business, and emergency locksmith situations. Call us today at (720) 330-4322 and you'll be glad you did.