Locks are critical for the integrity, safety, and general well-being of you, your family, and your belongings. My Locksmith is proud to offer lock installation services for both residential and commercial properties. With the help of our trusted technicians, we're the locksmith Denver, CO trusts for their locks installation, lock rekeying, and lock replacement needs.
WHEN TO INSTALL A NEW LOCK WITH MY LOCKSMITH
My Locksmith Denver is a full service locksmith that serves the Greater Denver area. While we provide everything from emergency auto lockout services to commercial master key systems, we are well known in the region for our local locks installation.
We generally provide two distinct services to those that are in need of an experienced locksmith:
New Lock Installation – We can provide you with brand new locks, such as new deadbolts, locks for new interior doors, and more, all of which are designed with the level of security you need to keep your property safe.
Lock Replacement – For those that already have a lock installed and need that lock replaced, our commercial and residential lock installation in Denver will provide you not only with the best possible service, but also the trust and peace of mind you need to feel safe and secure again.
Sometimes, you may also think you need a new lock, but what you really need is lock rekeying – where we take an old lock that is already working, and instead of installing a new one we simply give it a new key combination so that it doesn't work with past keys. That is a service we are happy to provide both scheduled and with our 24 hour locksmith support.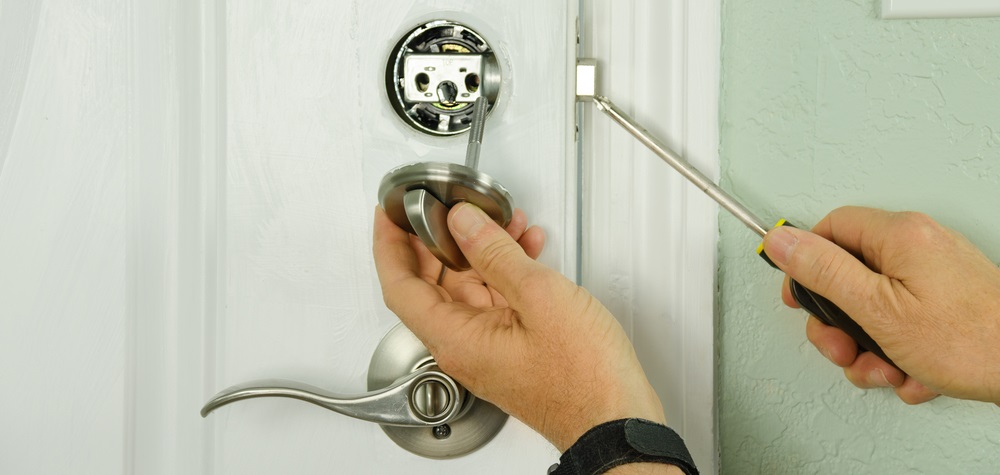 SMART LOCKS INSTALLATION
We're also pleased to be able to offer Smart Lock Installation. These are locks that can be controlled with codes or with keys, both from a smartphone and/or from a computer.
Smart locks are a revolutionary new approach to locks and security. They allow you to lock and unlock doors from your phone so that you can manage who comes in and out of your property without handing out a key to others. Some also come equipped with the ability to control other features of your home like lights or thermostats, especially if you have other smart devices installed.
HIGH SECURITY LOCKS, KEYPADS, KEY FOBS, AND MORE
In addition to our Denver smart lock installation services, we also have the ability to install other forms of locks, including high security locks, keypads, key fobs, and more. If there are other types of replacement locks that you need to keep your property safe, our Denver locksmith team is always ready to help.

LICENSED, BONDED, INSURED – CONTACT MY LOCKSMITH DENVER.
My Locksmith is a licensed, insured, bonded company that has been proud to serve the Denver, Colorado area for years. We continue to offer only the highest quality locks, premium support, and a dedication to being thorough. We not only install these locks when you need us – we also test each one with each key so that once we leave you never have to call us again unless you need us for another service.
As a Denver emergency locksmith, we are also available if you feel like you're in need of a security upgrade right away. Our team is always here for you. At My Locksmith Denver, we specialize in home, auto, business, and emergency locksmith situations. Call us today at 720-330-4322 and you'll be glad you did.